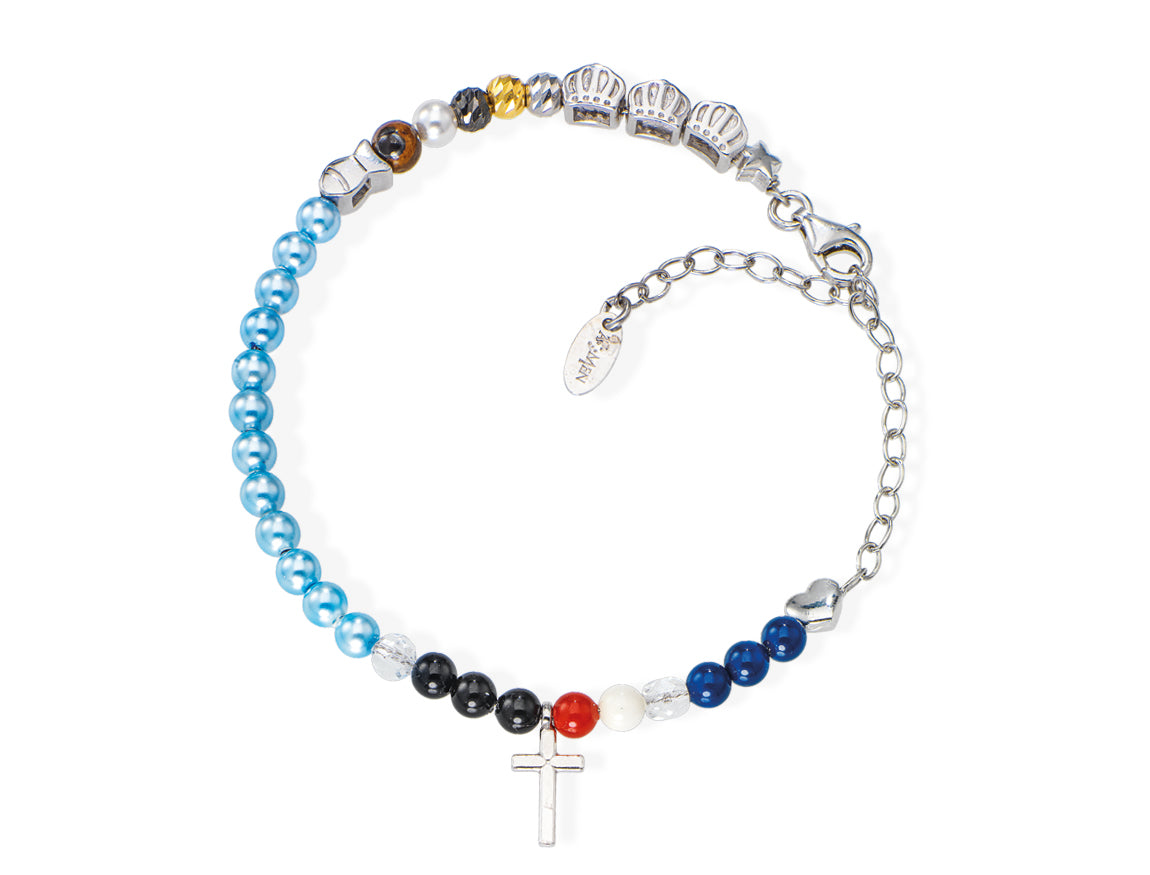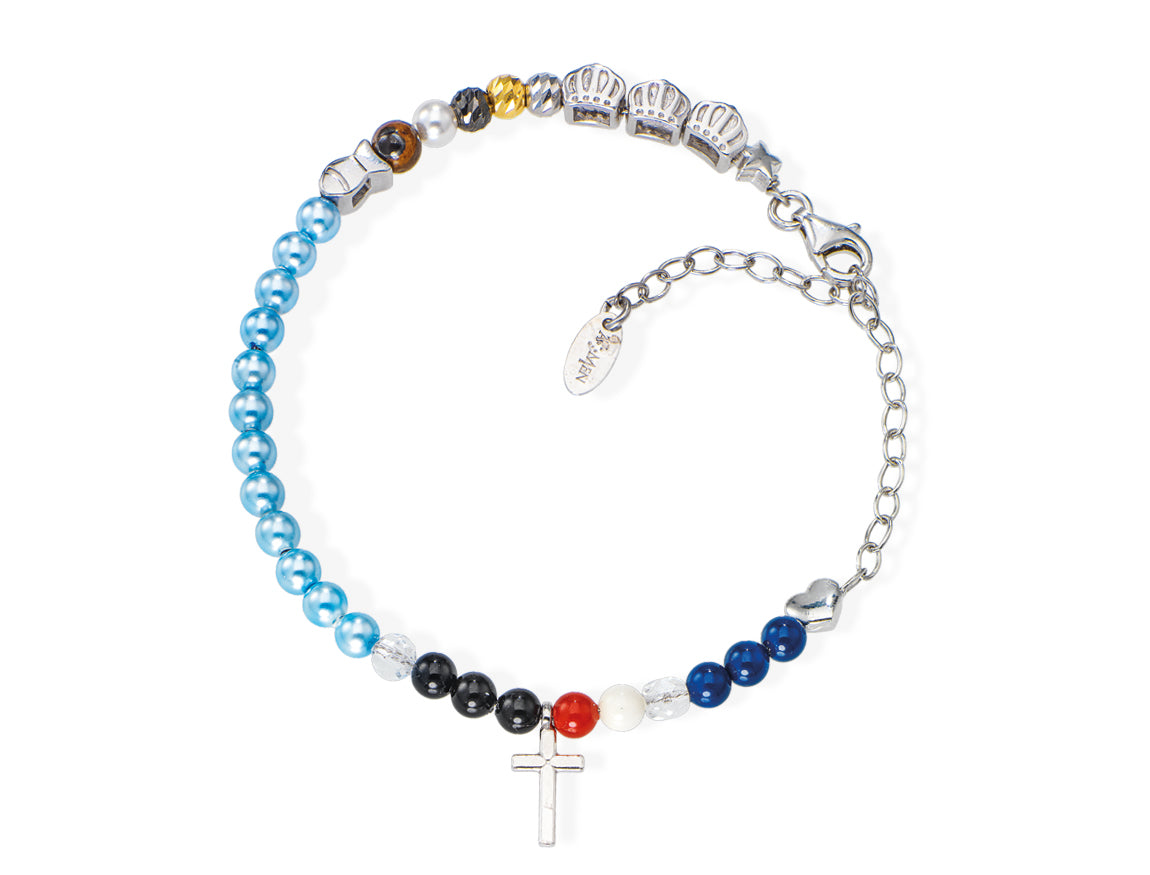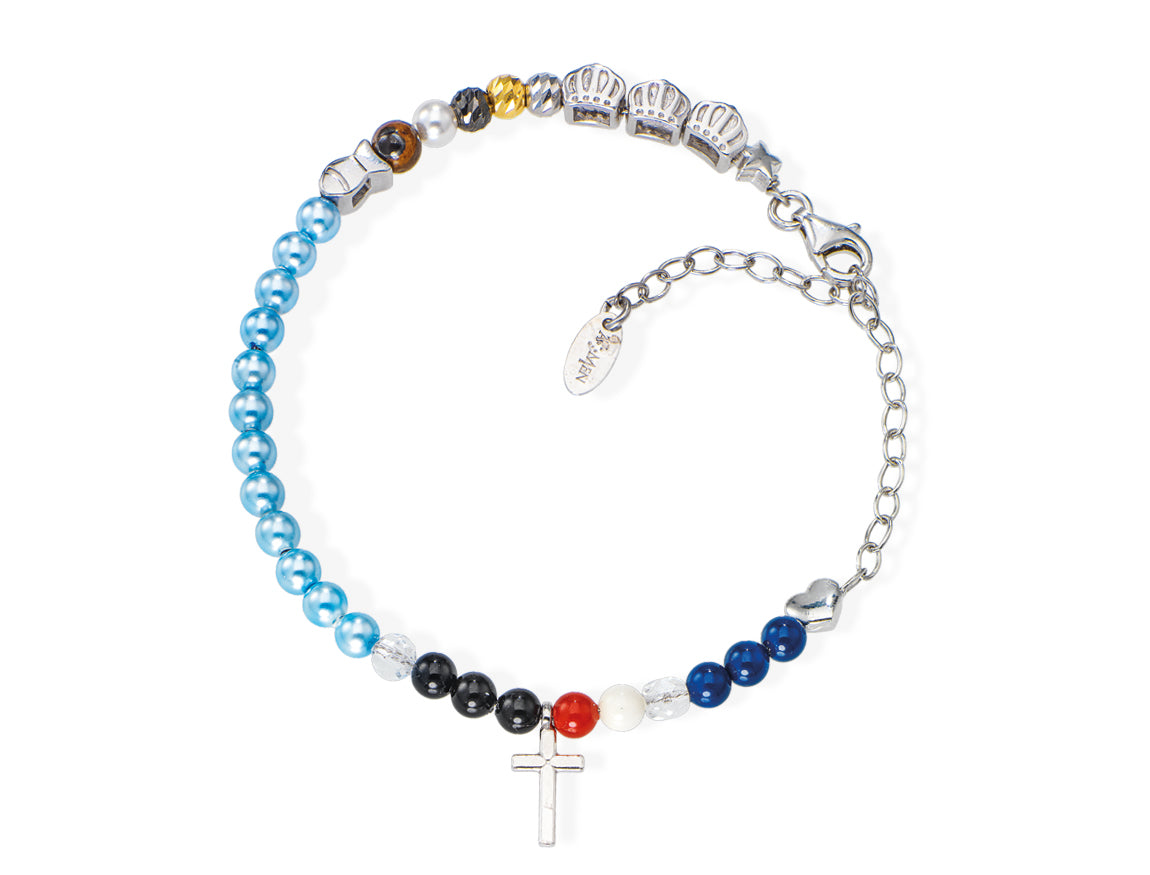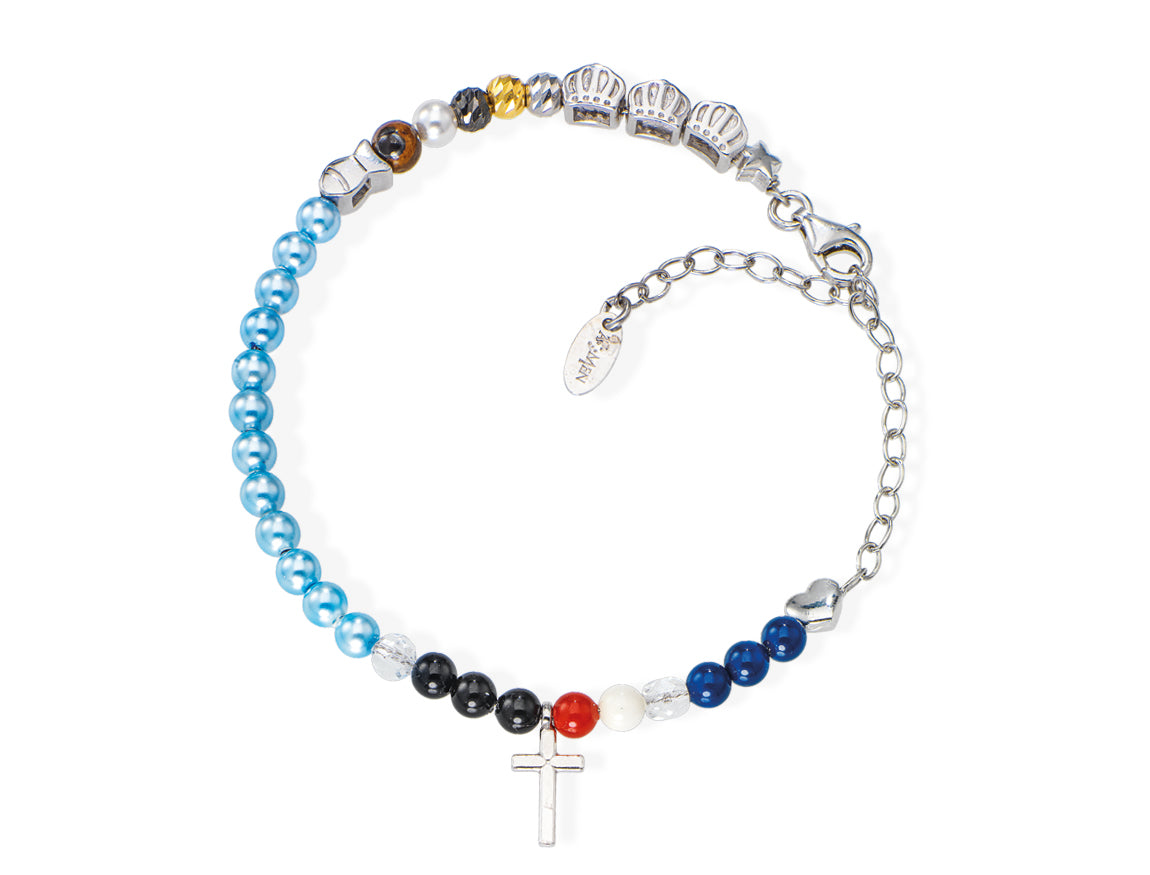 Vita Christi et Marie: BRVIGE
LIFE OF JESUS This bracelet summarizes the life of Jesus, assigning a moment of it to each bead. One night, a bright star (star) appeared, guiding the three wise men (three crowns beads), bearing gifts of gold, frankincense and myrrh (three coloured crystal beads) to the cave where a child lay (pearl bead). As he grew, he was first a carpenter (wooden bead) and then a fisher of souls (fish bead), with twelve apostles (12 light blue beads) who helped him preach the word of God (transparent crystal bead). On a day of hatred, envy and betrayal (three black beads), he died and was crucified (cross charm), shedding His blood (red bead) and his tears (white bead) to purify and save us (transparent crystal bead). Now he sits in heaven, next to the Father and the Holy Spirit (three blue beads). He did all this because of his great love (heart bead) for us.
AMEN comes from the desire to give words of faith in order to be close to their loved ones because they feel protected, loved, never alone.
Sterling Silver AG925 bracelet and multi-color Swarovski pearls
Charm
Rhodium Plating

Length Size: 15+5cm

Product Code: BRVIGE